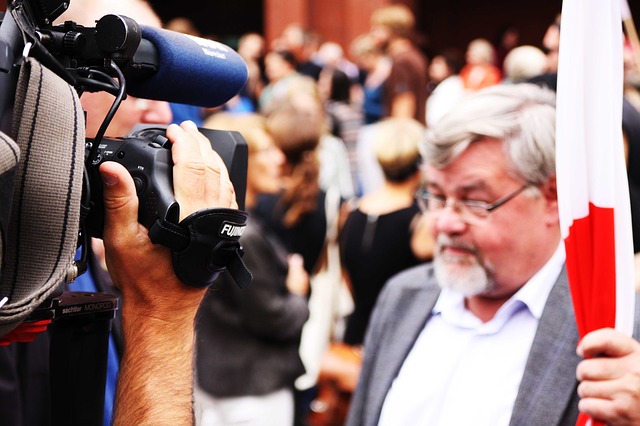 When it comes to media releases, also known as press releases, there are mixed feelings as to whether or not they are worth the effort. If done right, they can be well worth the effort.
However, they can also be a complete waste of time for many people. To assure the greatest result for your efforts there are some essential ingredients to a well-written release.
Before I share what they are, let's start with what a media release is. A media release is an announcement you distribute to various online locations such as directories, your blog, social networks, and forums. Traditionally press releases were "released" to newspapers and radio and TV stations, and you can do that as well. Public service announcements (PSAs) are also submitted as press releases.
Before you write your release, determine:
Ø Your target market
Ø Where your release needs to be viewed and what media outlet serves those locations; for example, a release about a catering service should be directed to a food editor
Ø The contact person at the media outlet (if applicable)
Ø The timeframe for submission
Ø An attention-grabbing headline
Ø The who, what, when, where, why, and how that need to be included
Ø Appropriate quotes, research, and technical data
There are ample benefits to media release distribution:
1. SEO
2. Visibility
3. Credibility
4. Market awareness
5. Interview opportunities
Although the benefits are ample, don't expect a flood of immediate traffic from your releases.
The Five Ws of Writing a Media Release
Not long ago I read an article in which the "expert" claimed that it's not necessary to include the five Ws (who, what, when, where, and why) in a media release. Although not absolutely essential in all information you distribute, the five Ws are a great guide to use when developing a release. And most experts agree that including as much information as possible without overdoing it is advisable. To write a power-packed release, include:
Ø Who is involved – speaker, author, strategist, artist, etc.
Ø What is taking place
Ø When it is happening
Ø Where it will occur
Ø Why people would be interested in the information
To save a considerable amount of time, create a template for your media releases that can be used over and over. There is no need to reinvent the wheel each time you write one. Write the most important information first. It is not uncommon for media resources to shorten your release. This is simply part of the process and nothing to worry about.
Newsworthy Items for a Media Release
In order to have a great success with your release being selected (especially when submitting to traditional media services), the more newsworthy the subject matter, the better. Below are a few ideas for your subject matter:
Ø Offering teleseminars or seminars – especially if they are free to the public
Ø Taking on a leadership role in a professional organization
Ø A special event open to the public
Ø A fundraiser
Ø Recognition in your field
Ø Special awards
Ø Release of a book or e-product
Ø Opening of an exhibit
Ø Performing an important service to the community
Ø Running for office
Ø Inventing, manufacturing, or offering a new product or service
Ø Being involved in a major news event
Ø Offering apprenticeships, training programs, classes, or opportunities to volunteer
Ø Winning a contest, sweepstakes, or lottery
Ø Opening a business
Ø Offering franchises of your business
Here are some less newsworthy items that might get published:
Ø Moving or opening a new branch
Ø Educational achievements (including attending work-related seminars)
Ø Hosting an open house
Ø Hiring or promoting employees
Ø Annual meetings and conventions
I'm an advocate of media release distribution online. There are unlimited locations you can post your releases including media in your local market, free online services and paid services such as PRWeb.
When I'm offering an event in my local market I use both distribution to my local media including radio, television and print, as well as my service with PRWeb.
PRWeb offers a free level but the paid service is much more effective with a greater reach to various media outlets including The Associated Press.
Two good examples of press release writing are these Credit Repair Clinic and Party Hire Group releases:
Credit Repair Clinic Offer No Win – No Pay Engagements
Leading Australian credit repair company Credit Repair Clinic encourages those seeking repair of their credit history to only engage an organisation that charges all fees on a no win – no pay basis as they do.

One of Australia's leading credit repair companies Credit Repair Clinic encourages those seeking repair of their credit history to only engage an organisation that charges all fees on a no win – no pay basis.
Mrs Mary Trimarchi principal of Credit Repair Clinic said, "Those seeking to clean up their credit history should only engage credit repair companies that fully understand the complexity of the work. Too many people proceed with inexperienced operators and pay high fees up front for removal of defaults when not all can be removed." He She went on to say, "We only charge fees on a no win – no pay basis and our clients appreciate this transparency."
There is quite an array of billing methods employed by credit repair Australia wide companies from a single up front fee, billing scale percentages for completed work, right through to the no win – no pay method that Credit Repair Clinic employs. To learn more about this billing method visit the website via this link.
Mrs Trimarchi said, "It is important that the company engaged also looks at all credit reporting agencies and no just VEDA. There have been numerous instances with competitors only cleaning up the credit history on some databases like Veda and not all platforms being used by financial institutions. We ensure a comprehensive clean of the client's credit record is achieved and only then request any payment."
Not many people know the benefits of having their credit history repaired. The savings can be significant as shown in the following example: The interest rate difference between a good loan to someone with a good credit record and what is offered to a borrower with an impaired history can be in the order of 3%. On a $100,000 loan paid back over 10 years, the savings over the ten years in getting the credit history fixed prior to getting the loan advanced and avoiding this penalty margin can be in the order of $25,000.
Media Contact Info:
Name: Mrs Mary Trimarchi
Organization: Credit Repair Clinic
Address: PO BOX 3044 Parramatta, NSW Australia 2124
Phone: +61 (02) 9890 2655
For more information, please visit http://creditrepairclinic.com.au/
Hiring of The Classic Tiffany Chair Still Popular For Sydney Weddings
Leading Sydney event hire company, The Party Hire Group, confirms the trend is continuing to grow for weddings event planners hiring The Tiffany Chair for guests to sit on at weddings they arrange.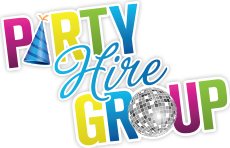 The tiffany chair, also know as the Chivari chair, is the most elegant event chair available for hire. This chair is the most sought after for weddings and engagement parties in Sydney. The Chivari chair can transform a wedding setting, offering pure beauty and comfort. For those wanting a more modern look than the traditional white or gold tiffany chair hire, the clear tiffany chair, especially for wedding receptions is increasing in popularity.
The modern Tiffany chair look is very much in line with its original design crafted in 1855. They look extremely stylish, are very practical and exceptionally comfortable to sit on for long periods, as required for corporate and celebratory events.
Lavish events held across Sydney, and other cities of Australia, require large numbers of tables and chairs. Event organisers have been able to accommodate this by engaging specialist hire companies like The Hire Group that provide tiffany chair hire Sydney wide.
The Tiffany chair was designed in 1807 by Italian designer Giuseppe Gaetano Descalzi. The designer lived in the town of Chiavari, on the northwestern Italian coast. Because of its design origins, the chair is also known as a Chiavari chair.
The chair was accepted as a great design then that became known as the tiffany chair and brought rise to many factories opening in Chiavari and surrounding towns. Today it is still seen as an elegant chair to suited to compliment regal events and is now manufactured globally.
To learn more about party hire Melbourne services of The Party Hire Group, including the popular white and gold tiffany chair hire visit the website.
Business Contact Details:
Address: Unit 1/26 Mcilwraith Street, Wetherill Park, NSW, Sydney 2164
Phone: 1300-33-99-81
info@partyhiregroup.com.au
Niche : Tiffany Chair Hire Sydney